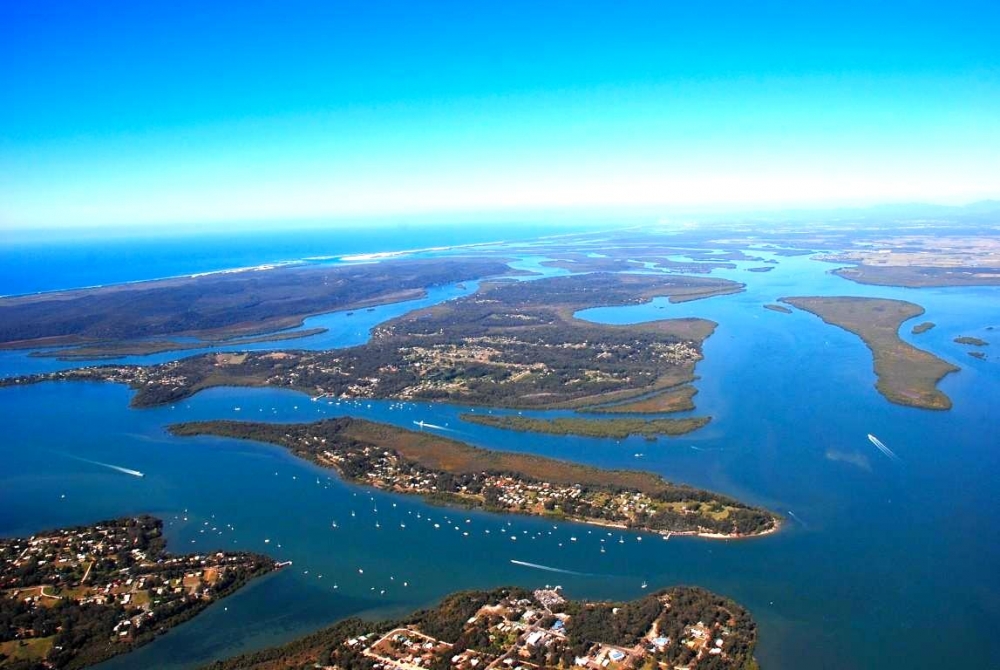 The Bay Islands are filled with lovely views, friendly people, great local businesses and community events. If you haven't yet come to visit this lovely part of Queensland, why don't you come on over and take a look!
Is the Island real estate boom about to kick off again? If it is Island Life are in the perfect position to meet the market. It is evident that property located 40kms from Brisbane CBD and the Gold Coast will be affected by the housing shortage, and indeed the inflated mainland market prices.
Now the Island offers a buyers' market, however there is steady growth occurring, rental demand is high & new builds are at the highest level for years.
Now is the ideal time to invest in Island property.
IT is by the water, you can easily commute to Brisbane and the Gold Coast, and with family homes selling for around 200 grand it is one of the cheapest places in Brisbane.
The location is ideal for a lifestyle choice or for commuting to the mainland for work
The Island population is growing and there is increased demand for rental properties
Investment yields are strong and are clients have consistently been achieving 7-8 % returns on there investments
In some cases the weekly repayment to buy a home is cheaper than weekly rents.
Things are changing on Russell Island with house sales increasing, and a population that is booming.
The population of the small 8km long island off Redland Bay has jumped to 2836 in 2016 from just 1779 residents in 2006.
House sales are increasing, with 136 house sales in the 12 months leading up to March 2018 compared to just 56 sales in the 12 months leading to March 2012.
New homes are being added all the time, with 14 homes being built in the last 12 months and 85 currently under construction according to Redland City Council.
According to CoreLogic data from March, the median sales price is $310,000
Currently the median rent is $365 a week for a home, so buying can be the cheapest option.
Market Report
Russell Island.
The median property price for a house is currently $310,000 with annual capital growth of 24.00%. There were 310 house sales in the past 12 months. On average, houses spend 45 days on market.
If you're thinking about buying an investment property in Russell Island, consider that rental yields for houses are currently 5.76% with an average median rent of $365 weekly. Houses have seen 5.08% growth in the past quarter, and 24.00% growth in the past 12 months.
Buying Investment properties on the Island
One of the key areas in Southeast Queensland Principal Simon Gordon gives an example "I have had a lot of success in aligning clients with suitable investment properties.
The whole structure has to be full circle with guidance through all levels. Island Life base this on the following factors
Selection of property to suit the clients' requirements. Budget, affordability, ongoing or current and future maintenance costs, rental yield predictions
Purchase procedure Providing the clients with advice, guidance in depth island knowledge and information in relation to services, trades and professional services ie: solicitors / conveyancers who have experience of island transactions
Ongoing service provision Smooth transition from purchase to ongoing investment. Island Life prepare documentation and portfolio of property for market. This enables all preparations are in place for when the property meets the rental market. We also ensure smooth transition if the property is already tenanted.
Good property management is crucial for the success of your investment
But with cafes, restaurants, clubs, services and even a supermarket on the island, the occasional frustration can be well worth it for the affordable living and laid-back lifestyle.
Even though it lacked a bridge to the mainland, islanders do get cheap car rego for cars that are used exclusively on the island, and now with the ferry system connected to the GoCard network travel was more affordable.
As the population grows so will the infrastructure and therefore the prices will follow
Scotland Island a small island 32kms north of Sydney's CBD where the median house sale price is $862,500 is an example of why Russell Island was undervalued and Scotland Island is even more secluded.
Island Life do not sell property on the Island on the assumption of property prices increasing due to a bridge. The emphasis is on sea change, lifestyle and affordability.
The Island offers the opportunity to purchase a property in close proximity to Brisbane and the Gold Coast at a price that offers incredible value for money
Home buyers and investors check out our latest listings and feel free to ask us for advice
All the Island Life team live on Russell Island and have invested in the Island so talk to us we know the Islands better than any other agents